2023 Annual General Meeting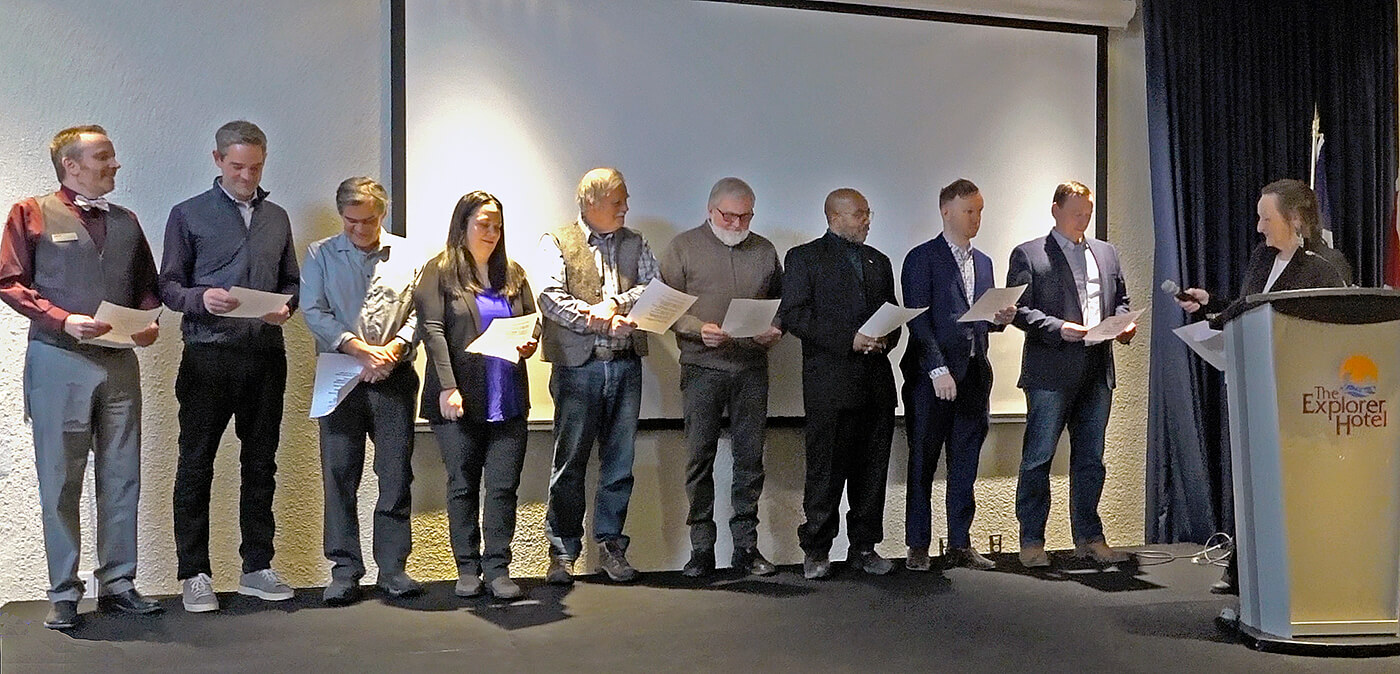 Premier Caroline Cochrane, at right, officiates the swearing in of the NWT Chamber's new Board at the 2023 AGM April 13 at the Explorer Hotel in Yellowknife. Nine of the total of 14 directors were present. From left to right: Yanik D'Aigle, Bill Kellett, Mike Bryant, Tiffany Robinson, Alan Vaughan, Mike Scott, Newton Grey, Jeremy Dixon and Paul Gillard. Missing from photo: Cynthia Mufandaedza, Wally Schumann, Lee Cawson and Mark Brajer.
The NWT Chamber's AGM was April 13 at the Explorer Hotel in Yellowknife. A new board was voted in.:
Executive
Newton Grey, President
Jeremy Dixon, 1st Vice-President
Cynthia Mufandaedza, 2nd Vice-President
Alan Vaughan, Treasurer
Lee Cawson, Secretary
Yanik D'Aigle, Past President
Directors at Large
Mark Brajer
Mike Scott
Wally Schumann
Paul Gillard
Mike Bryant
Tiffany Robinson
Bill Kellett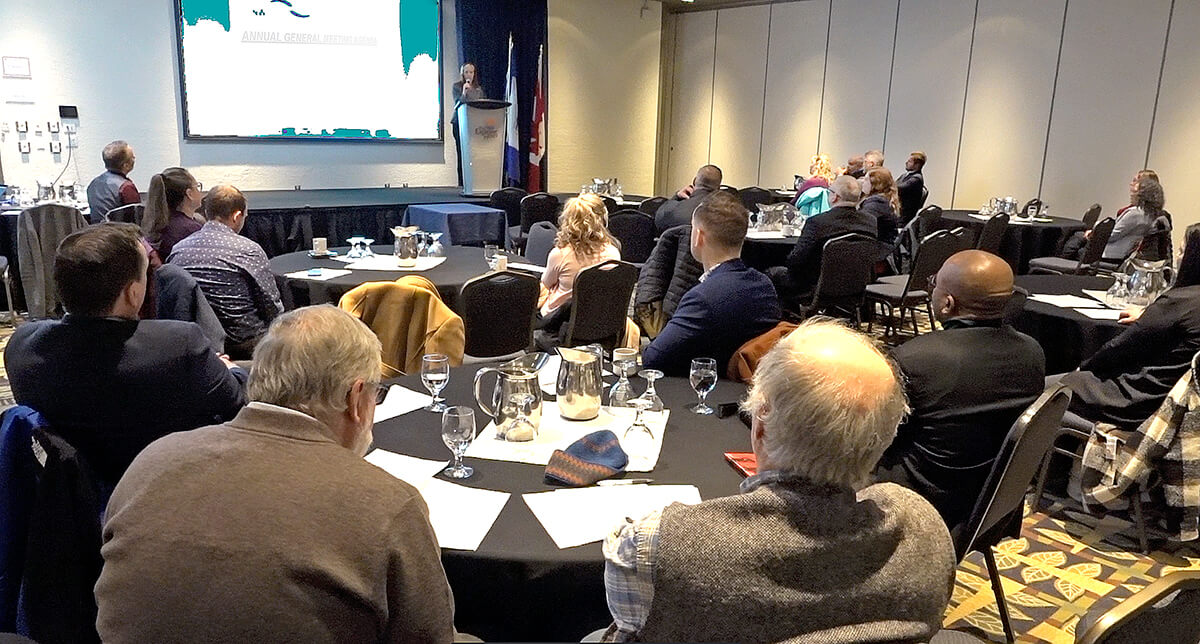 Finance, Industry, Tourism and Investment Minister Caroline Wawzonek gave an update on the NWT's economy and took some questions from the audience.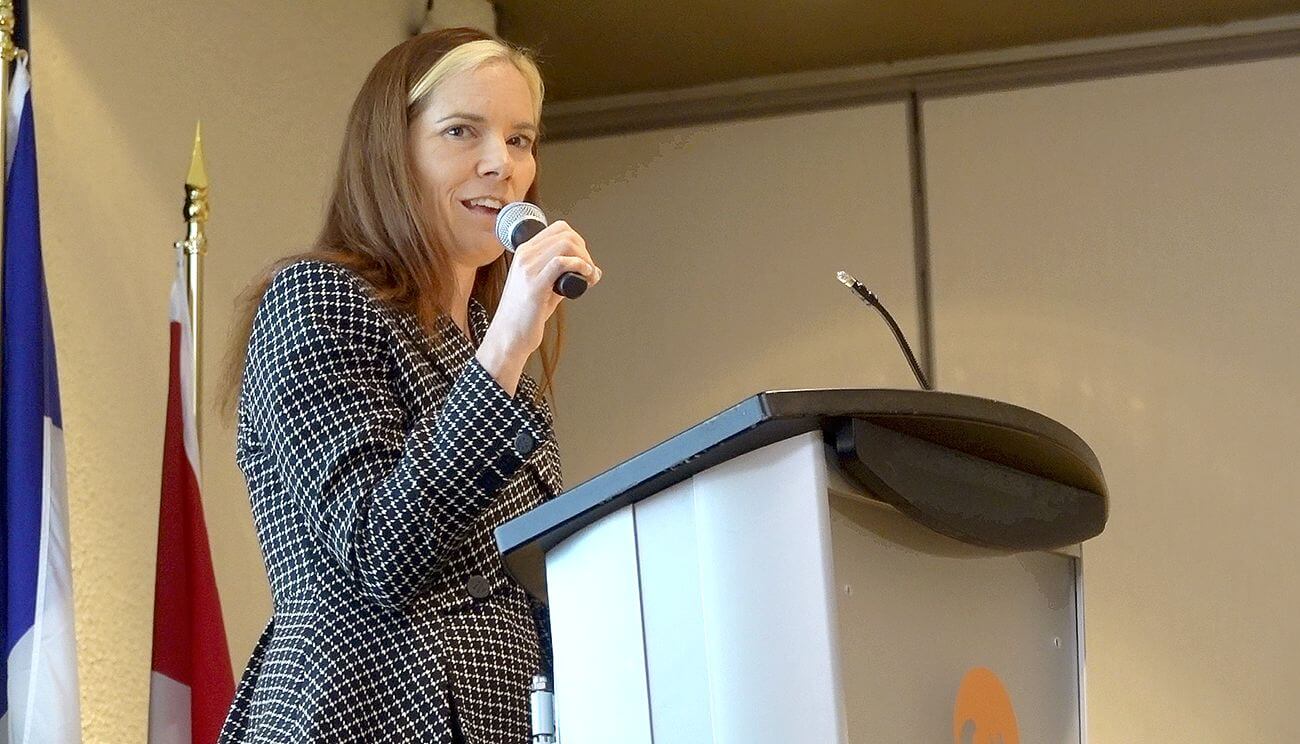 Strategic Plan - 2023-2026
In early 2019 the NWT Chamber updated its Strategic Plan for the period 2019-2022. In the time since that Plan was adopted and initially implemented the Northwest Territories and every province and territory in Canada have been forced to contend with a global pandemic.
A new Plan is required to set a course for the post-COVID-19 NWT economy. The NWT Chamber can assist its membership in achieving their objectives by being a major voice from a representative and reasoned foundation. The Facilitator's Report was presented to the Board at the March 15 Regular Meeting. It will now go to the new Board selected at the April 15 AGM for consideration and action. Target for completion: Summer 2023.